Product Description
Seagate Barracuda 3.5" Sata Hard Drive 7200RPM

Seagate Barracuda 7200 RPM 1 Terrabyte 16MB Cache

Barracuda® hard drives give you what you want:Count on Barracuda® drives to deliver the storage innovations that drive your costs down and your performance up. 7200 RPM performance - from 250GB all the way up to 3TB OptiCache™ technology further exploits big 64MB cache sizes and improved micro processor capabilities SATA 6Gb/s technology to further maximize performance

Maximizes hard drive storage densities: Barracuda 1TB-per-disk technology incorporates 340,000 unique tracks in the width of a single inch. This incredible storage density drives new capacity possibilities and lowers your total storage costs. Seagate AcuTrac™ technology enables new storage densities with accurate reading and writing to nano-sized tracks that are only 75 nanometers wide! That's about 500 times smaller than the period at the end of this sentence.

Green where it counts. Barracuda® 1TB-per-disk hard drives now have advanced power modes to save more energy while in idle states - without sacrificing performance. ??Barracuda desktop drives are produced using the most sophisticated manufacturing process in the industry, with a focus on environmental stewardship. Barracuda® drives comply with the RoHS directive on hazardous materials and voluntarily restrict halogen compounds. 70% or more of the materials used to build Barracuda drives are recyclable. Low power consumption

Your no-hassle transition to 4K sectors:Are you worried about moving to Advanced Format 4K sector technology? You don't have to be with Barracuda drives.

Seagate SmartAlign™ technology makes this transition a snap: No utilities to run No extra integration steps to take up your time

Go beyond 2TB with DiscWizard™ software. The sure way to get native access to hard drives bigger than 2TB is to adopt the new BIOS standard called UEFI. If you're not there yet, Seagate has an alternative.??Free DiscWizard™ software from Seagate provides you a means to effectively utilize your 3TB Barracuda® drive, even with Windows XP and using the standard PC BIOS. Get your free copy to go beyond 2TB today!?

PERFECT WHEN YOU NEED TO: Build desktop or all-in-one PCs Create PC-based gaming systems Implement a desktop RAID Outfit direct attached external storage devices (DAS) Build network attached storage devices (NAS)
1 Terrabyte Sata Internal Hard drive
Brand: SEAGATE
Product Code: PB-0003
Availability: In Stock
Collect your order at our premises. - Or have it delivered by courier to your physical address.
You can select any of these two options when you Checkout on our website.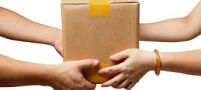 Customer Testimonials - Read what some of our Customers are saying about our service - Click HERE

Should you wish to use your Credit or Debit Card to pay, or via Mobicred, then please select: Pay now using

at Checkout.

Please Note: - Orders more than R5000.00 by Credit, Debit Card or Mobicred will not be allowed. This is for security reasons.

If you are looking for something which is currently not available in our shop, please send us the details of the product and we will check the availability of the product. Please click HERE to submit the details.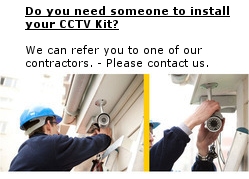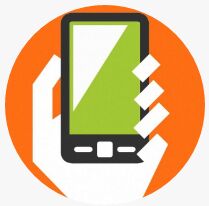 WhatsApp Us - +2782 826-8542