The world's smartest drone is also the easiest to fly. With features like pushbutton flight and computer-assisted Smart Shots, Solo makes it easy for anyone to get professional aerial photos and video. Solo is powered by two 1 GHz computers for the best and smoothest aerial photography experience imaginable, including many world-first technologies and a host of built-in safety and support features. And it's the only all-in-one drone to offer live video streaming in vivid HD from your GoPro directly to your mobile device—at ranges up to 800m. Solo requires a smartphone or tablet (not included).

Features

The first drone with a brain, Solo is powered by twin computers
Only drone to stream live HD video from GoPro direct to iOS/Android devices
Revolutionary, intuitive video game-style controller
Take to the air in seconds with effortless pushbutton flight
Powerful Smart Shot technology makes capturing incredible cinematic footage easy and automatic
Unique safety features like pause and "safety net" mean you can fly with confidence
First with in-flight GoPro access: Start/stop recording and adjust camera settings from the ground (with Solo Gimbal)
Full-featured app for iOS and Android puts total craft control at your fingertips
Follow Me mode enables Solo to automatically track and film any subject
Solo Gimbal delivers smooth footage, GoPro power and control and HDMI video
Future-proof accessory and gimbal bays make Solo ready for tomorrow's technology
Free software and feature updates ensure your Solo evolves at the pace of innovation
The smart drone keeps getting smarter: LiDAR for super stable indoor flight; ballistic parachute system; flight rewind and more, all scheduled for release
Includes 2 Spare Propellors

When Solo was created the intention was not to create just the best drone, but the best aerial photography experience imaginable. You get the shot, every time.

What makes the Solo smart? Not only does Solo have the world's most advanced Pixhawk 2 autopilot system, but it also runs two 1 GHz computers, one on the copter and one in the controller, connected via a powerful dedicated Wi-Fi signal carried by 3DR Link. This processing power enables Solo to do amazing things that no personal drone has ever been able to do.

You can think of these computers as Solo's "frontal cortex"—the most advanced part of the brain. They handle all of Solo's high-level functions, like Smart Shots, HD video transmission and exclusive GoPro control features. The autopilot—traditionally a drone's only nerve center—now works sort of like Solo's "brain stem," responsible solely for the basic rudiments of flight. By splitting up the work like this, Solo dramatically reduces the likelihood of mechanical failure in flight and opens up a world of possibility for adding advanced capabilities and features.

Solo's intelligence makes it possible for beginners and pros alike to capture professional-grade shots from day one. Its powerful and one-of-a-kind computer-assisted Smart Shots allow you to set up the exact shot you want, then let Solo execute the shot with the precision of a seasoned cinematographer; and with a list of Smart Shots to choose from, the perfect shot is always just a few taps away. Solo is also the first all-in-one drone to offer live streaming of HD video from your GoPro directly to your mobile device, as well as built-in HDMI for live broadcast in HD.

Cablecam:

Lock Solo onto a virtual cable between any two points in space. Now you can freely pan and tilt the camera on your known-safe flight path, or let Solo memorize your first and last frames and smoothly pan the camera between them for you—all you have to do is tap "play." Orbit: Solo can automatically circle any subject of your choosing, keeping it perfectly framed to capture an iconic "wrap-around" shot. Adjust the circle's radius to get the exact shot you want, even midflight. Selfie: With one touch Solo will fly up and away from you, keeping the camera centered on you so the scenery around you expands in a dramatic aerial pullout shot. Then Solo will reverse that shot as it comes back to you, landing right where it took off.

Follow Me:
Go completely hands-free! Solo can follow wherever you go, automatically keeping the camera on you to capture your every move.

Other cool features:

A new ergonomic controller built specifically for aerial photography. Its video game-style design breaks from the clunky and complicated RC tradition, so it feels familiar to even new pilots. And in keeping with the video game theme, the controller has a pause button—an airbrake you can hit at any time to stop Solo midflight.
A full-featured mobile app for both iOS and Android. Choose between a live view from the camera or a satellite view of your selected shot, control your GoPro, and even change how the controller responds to commands.
Add the Solo Gimbal and get stabilized cinematic video; full access to GoPro controls; stream HD video to your mobile device; even power your GoPro while you fly.
Solo is built to evolve: gimbal bay, accessory bay and swappable motor pods for easily integrating new technology and features as they're invented. Your Solo won't be obsolete in a year.
What new technology? Everything from new flight modes and features to first-party accessories, third-party accessories, and new gimbals and accessories.

Solo's computers make flying easy for beginners and pros alike. Smooth and powerful satellite-guided flight ensures Solo's position is always accurate, and Smart Shot modes keep Solo locked onto predetermined flight paths. It's also got that great new video game-style controller for a feel that's reassuring to any user. Plus the controller features one-button flight controls: Take off, land and return home automatically. And if you panic, don't worry: There's the pause button.

Solo is built to maximise the GoPro experience. Working closely with GoPro in order to give you the best aerial photography experience imaginable. This is the world's first gimbal that offers direct in-flight access to the GoPro controls: With just a click of a button on the controller, you can now start and stop recording and snap the exact photos you want during your flight—or change the GoPro settings from within our mobile app. Additionally, Solo is the world's first drone that offers plug-and-play live streaming HD video from your GoPro directly to your mobile device. Solo even comes with The Frame from GoPro, pre-installed with vibration isolation, so you can get a beautiful HD video stream hassle-free, right out of the box.

Solo has built-in computers so it can constantly monitor your flight. If you crash or lose connection, the app will prompt you to instantly create a service ticket, which you can submit instantly through your mobile device's internet connection, wherever you're flying.
CAUTION: The operation of Remotely Piloted Aircraft is regulated in terms of the South African Civil Aviation Regulations.

Operations as a hobbyist are subject to the terms of Part 94, whereas private use is restricted in terms of Part 101.01.4.

For private use –
The RPAS may only be used for an individual personal and private purposes where there is no commercial outcome, interest or gain;
The RPA may only be operated over property for which the operator has ownership or permission;
The RPAS can only be used in Restricted Visual Line of Sight which means within 500m of the operator, and never to exceed the height of the highest obstacle within 300m of the RPA, during which the operator can maintain direct unaided visual contact with the device to manage its flight and avoid contact or collision responsibilities; and
The operator must observe all statutory requirements relating to liability, privacy and any other laws enforceable by any other authorities.

For all other use –
the RPA must first be approved by the South African Civil Aviation Authority for use by way of a RPA Letter of Authority (RLA);
all RPA's must be registered by the South African Civil Aviation Authority prior to use;
a RPA may only be operated in terms of Part 101 of the South African Civil Aviation Regulations which includes specific requirements that the operator shall hold a RPA Pilots License; and
no RPA may be sold to any person under the age of 18.

Please download the following documents:
Part 101 Technical Standards Part 101 Ninth Amendment of CAR
Solo Quadcopter ltd stock Includes Gimble, Two Batteries, And The Nicest Rucksack In The World!
Product Code: UT-SOLO
Availability: Out Of Stock
Collect your order at our premises. - Or have it delivered by courier to your physical address.
You can select any of these two options when you Checkout on our website.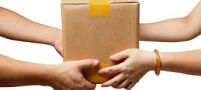 Customer Testimonials - Read what some of our Customers are saying about our service - Click HERE

Should you wish to use your Credit or Debit Card to pay, or via Mobicred, then please select: Pay now using

at Checkout.

Please Note: - Orders more than R5000.00 by Credit, Debit Card or Mobicred will not be allowed. This is for security reasons.

If you are looking for something which is currently not available in our shop, please send us the details of the product and we will check the availability of the product. Please click HERE to submit the details.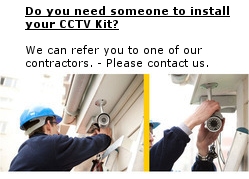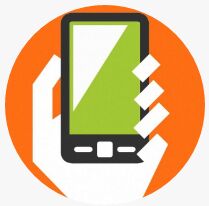 WhatsApp Us - +2782 826-8542