FEATURES :

Long Range
Easy Installation
Portable Handsets
Low Cost System
No Call Charges
Hands-free use for visitor
Multiple handsets per user
Rainproof and UV resistant
Gate Triggering
Low risk of lightning damage
Rechargeable Battery Back-up

IDEAL FOR:

Houses, Large residential properties, Small Office buildings, etc
Typical Range is 100m in built-up areas.
The Zartek Wireless Intercom System is newly developed and three years of R&D in the making. It is fully approved by ICASA.
Communication is initiated from the gatestation by pressing button 1 or 2. Only the selected houses handset will ring and communication is established. Communication is simplex so only one person can speak at a time but the gatestation's microphone is always active so the visitor does not have to press any key to speak. There are LED lights which indicate to the visitor when to talk and when to listen. The inside handset can enter into the conversation at any time by pressing a PTT button.
There are 2 triggers that can be activated from the handset for opening a motorized gate or striker lock. These can trigger the front gate station at any time or during a call.
The handset can place a call to the front gate at any time by pressing the PTT button.
Multiple handsets can be added for the same house to have internal communication. There is a handset calling button which works on push-to-talk.
Programming is done manually to link handset or handsets to a button. If only one button is used the other one will be inactive. There is a light sensor which illuminates the gatestation at night.

External Antenna

Range is terrain dependant and is 100m in built-up areas and 350m in more open areas. Range will be reduced with trees, walls and structures in between the gate and house.
The external antenna is mounted as high as possible for improved coverage and audio.
Includes "L" bracket with antenna, 5m cable and connectors and extra 3m cable extension
If there are many walls, trees and buildings between gate and house it is advised to use the ZA-613-E handset where an external antenna is connected to the handset for clearer reception. The handset will then be fixed to one location and not portable.
Housing complexes may also need the booster handset for the further houses to get better reception.
Zartek - Two-button Long Range Wireless Intercom - Two-button Gatestation (Handset not incuded)
Brand: ZARTEK
Product Code: ZA-614
Availability: Out Of Stock
Collect your order at our premises. - Or have it delivered by courier to your physical address.
You can select any of these two options when you Checkout on our website.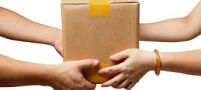 Customer Testimonials - Read what some of our Customers are saying about our service - Click HERE

Should you wish to use your Credit or Debit Card to pay, or via Mobicred, then please select: Pay now using

at Checkout.

Please Note: - Orders more than R5000.00 by Credit, Debit Card or Mobicred will not be allowed. This is for security reasons.

If you are looking for something which is currently not available in our shop, please send us the details of the product and we will check the availability of the product. Please click HERE to submit the details.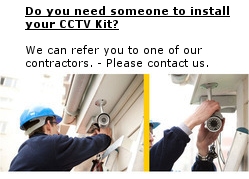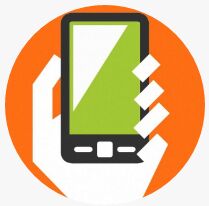 WhatsApp Us - +2782 826-8542