No matter where in South Africa you live, home invasion is a very real concern. It happens so frequently that it rarely even makes the news anymore – If you own or rent a home or live on a farm or smallholding in or near any of South Africa's major towns or cities, you are at risk.

Farm Attacks:
In preventing farm attacks in South Africa is to secure your living quarters. Ensure that you have a high fence around your house. Place high-potency security lights on all four sides of your house, and consider installing an alarm system that allows you to place motion sensors around your property. Most importantly, ensure that ALL of your windows have burglar bars on them – even on windows you might think are too small for someone to climb through.
According to SAPS research, 75% of robberies take place at night. The hours between 21h00 and 03h00 being the most common for a home invasion. Between 10:00-12:59 am, there is another spike. This is when domestic workers are home. Weapons are used in the vast majority of reported cases.
One of the key recommendations is to set up a layered defence around your home. An alarm system, Panic buttons with siren, an electric fence, burglar bars and common sense measures like locked doors, motion sensors and general vigilance will all help to ensure that nobody gets in and your family stay safe.
Setting up your security system in a way that ensures you have fair warning when intruders approach your property or an entrance or window has been breached. This will give you an important advantage. Every second counts in those early moments of a break in and the more warning you have the more options you have.
We understand the fear many South Africans live with on a daily basis, and our security products have brought peace of mind to many citizens of this beautiful country for many years. Let Ultratronics assist you with securing your house or farmhouse by providing you with top range Alarm Systems and Early warning systems for the best chance in preventing an attack today.
Our Early Warning System will announce by means of a voice which zone has been triggered by an intruder. Therefore you will know exactly what is going on at night, even while lying in bed. You can then activate the panic alarm, which will send voice messages and SMS's to various telephone numbers i.e. family members, friends or an armed response company.
You can leave the system on all the time and know of any activity around your property, all the time.

INCLUDED IN THIS OFFER:

1 X AUTO DIAL GSM WIRELESS EARLY WARNING ALARM PANEL

4 X WIRELESS OUTDOOR PIR SENSOR

1 X SIREN
1 X POWER SUPPLY

2 X REMOTE CONTROLS WITH PANIC BUTTON

(You can also add any of our other indoor sensors to this panel i.e. Indoor PIR or Doorguard to your cart, for extra security indoors.)
Want to add more Sensors to this Alarm System? - CLICK HERE

Product Description and Overview:
Advanced Wireless Burglar Alarm System With Built-In Tri-Band 900/1800/1900 Mhz Or 900/1800Mhz Gsm Based Auto Dialer (Voice And Sms Alerts), And Built-In Ni-Hi Backup Battery.
Offers Full Remote Arming/Disarming/Programming/Real-Time Remote Voice Monitoring Capabilities - All Password Protected! Works With A Variety Of Wired/Wireless Accessories.
Gsm Based Means It'S Almost Totally Immune To Any Blocking Attempts - Making It A Highly Reliable Security Solution!
Independent Of Any Traditional Phone Line Connectivity, It Can Be Installed Virtually Anywhere!

Easy & Convenient Usage, Simple 5 Minutes Setup With Flexible Configuration Options.
Panic/Help Function! Allows To Send An Alert To Medical Personnel, Or Family Members At The Push Of A Button! (Dedicated Buttons - On The Supplied Remote Controls)

Operation Highlights
Supports Tri-Band 900/1800/1900 Mhz Gsm Networks, With Auto-Dialer. Sms Alert To 3 Separate Phones (Detailed Massage) & Voice Alert To 6 Phones.Customized Voice Recording Alerts (10 Seconds) & Sms Massages.
Remote System Arm/Disarm (Password Protected, With En Audible Voice Menu) ,Remote System Programming (Password Protected, With En Audible Voice Menu)

Real-Time Remote Voice Monitoring (Listening-In To Local Sounds/Voices) Independent 'Zone' Alerts With Flexible Real-Time/Delay/All-Day/Bypass Setups.
Supports 'Unlimited' Number Of Sensors, Divided Into 6 Wireless And 4 Wired Distinguishable Guard Zones (Many Sensors Can Be Paired To Each Zone)

Extremely Powerful Siren! Deters Intruders & Can Be Heard Over Long Distances.Flexible, Easy To Operate, Highly Automatic Operation.

Technical Highlights
Tamper-Resistant System With Low-Voltage Detection Function, And Automatic
Wireless Anti-Interference Protection.

Self-Test (On Boot-Up), Including Gsm Signal Pass/Fail Indicator.

Built-In 7.4V Ni-Hi Rechargeable Battery (Automatic Backup On Power Outage) Non-Volatile Memory (Eprom) Retains Your Settings, Even When Power Is Off.

Wired-Sensors Can Be Connected To System! (May Be Important For Specialized Or Non-Battery Operated Accessories)
Learning-Code Technology Provides Digital Temper-Proof Wireless Signal,With Longer Range, And Convenient Setup (No Jumpers To Setup).
Highly Integrated Gsm Alarm System, Utilizing The Latest In Advanced Dsp (Digital Signal Processor) And Stc Microprocessor Technologies.
High Power, Ear Piercing 120Db Siren.
Compact, Cost-Effective Reliable System

Product Advantages
System Survivability!
Gsm Network Based + Auto Backup Battery => Means System Can Alert You As Soon As It Was Triggered, Even If Both Ac Power And Tel Lines To Your Property Were Deliberately Cut Off By An Intruder!
Panic/Help Alert Function!
Allows To Send An Alert To Medical Personnel, Or Family Members At The Push Of A Button! (Dedicated Button - In The Supplied Wireless Key-Chain Remote)As Such It Can Be Very Useful For The Elderly, Young Or Otherwise Disabled People.
Easy Diy Installation!
System Will Be Ready For Use In Minutes! Wireless System Zero Installation!
No Need For Hard Wiring, Routing Wires Through Walls. Easy & Convenient!
Independent Of Any Traditional Phone-Lines, Can Be Installed Virtually Anywhere!
Simple Setup!
System Is Very Easy To Setup, Yet Offers Flexible Configuration Options.
Simple '5 Minutes Easy Setup' With The Included User Friendly Operational Manual!
Adding Sensors Is A Simple, One-Time Set & Forget Operation.
Cost Effective!
No Monthly Subscription Bills!
Accessories!
A Variety Of Wireless And Wired Accessories To Choose From, Including Wireless
Smoke/Gas/Water Leakage Detectors, Wireless Sirens, And Pet-Immune Pir Detectors
Wireless Keychain Remote Controller(2 Pcs Included In This Package)

Passive Infared Detectors
Designed To Work With Your Security Systems, This Battery-Operated Motion Detector Vigilantly Stands Guard Looking For Activity. When Motion Is Detected (By A Heat-Sensitive Infrared Sensor), This Unit Wirelessly Activates The Security System'S Siren And Starts Your Auto Dialer!

Door Guards
These Sensors Are Used To Protect The Opening Of Both Doors And Windows. If A Burglar Opens The Protected Door Or Window, A Magnetic Switch Inside The Sensor, Will Trip, Which Sets Off The Security System. Install One At Every Entrance To Make Sure Your Home Is Protected.

Remote Keychain Controls
Enter Or Exit Your Home With An Easy And Convenient Way To Arm And Disarm Your Security System. With Our Easy To Use Key Fobs, You Will Never Forget To Arm Your Security System

Indoor Siren
At 120Dbs, This Siren Will Not Only Alert The Neighbors Of The Intrusion, But Scare Away The Burglar Right Out Of Your House!
This Piercing, Plug-In Siren Can Be Plugged Into Your Keypad/Console.It Works With Your System,Responding To Signals From An Alerted Keypad/Console. No Intruder Will Hang Around When One Of These Sirens Sounds!

System Specifications
Input Dc Voltage : 9V-12V
Standby Current : <55Ma
Warning Current : <450Ma
Wireless Frequency : 433/315Mhz
Gsm Frequencies : 2 Gsm Band 900/1800Mhz Or 3 Band 900/1800/1900 Mhz
Backup Battery : 7.4V Ni-Hi Battery
Alarm Loudness : 120Db

Early Warning Voice Alarm System for Homes, Farms or Smallholdings – System will warn you before an invasion of your home
Product Code: UT-EWSGSMS001
Availability: Out Of Stock
Collect your order at our premises. - Or have it delivered by courier to your physical address.
You can select any of these two options when you Checkout on our website.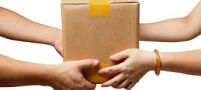 Customer Testimonials - Read what some of our Customers are saying about our service - Click HERE

Should you wish to use your Credit or Debit Card to pay, or via Mobicred, then please select: Pay now using

at Checkout.

Please Note: - Orders more than R5000.00 by Credit, Debit Card or Mobicred will not be allowed. This is for security reasons.

If you are looking for something which is currently not available in our shop, please send us the details of the product and we will check the availability of the product. Please click HERE to submit the details.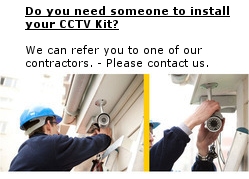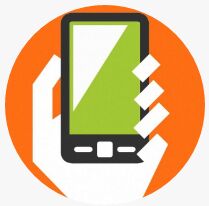 WhatsApp Us - +2782 826-8542