This wireless outdoor solar-powered pir detector can be used for a normal stand, small holding, farm or factory protection. It is with 2262 protocol, coreless for installation, can match more than 80% wireless control systems in the market and 100% wired control panels with our receiver. Battery life expectancy is 45 days even with no sunshine charge or DC/AC power.
Features:

1. Independent dual element PIR detection technology, adopts fuzzy logic digital processing technology
2. Unique full-range temperature compensation technology
3. Intelligent solar recharge technology, IP65 water proof.
4. Pure wireless transmitting structure, convenient installation
5. Super province electricity design, completely solve the power supply shortage problem
Can act as a Early Warning Alarm when connected to one of our alarm systems:
If you connect this Outdoor PIR detector to one of our alarm systems, you will know of any intruders during the night, long before they can get to you. This will give you enough time to be ready and to phone the police or armed response for help.

Power Supply - 1.2V*3 AAA Ni-MH chargeable battery (Recommended Panasonic or Sanyo battery,single battery capacitor≥800mA)
Operation power - Static:100uA; alarm:30mA
Installation height - 1.5m=2.4m
Alarm lasting time - 3s
Anti RFI-EMI - 0.1-500MHz/3Vm
Anti white light - >10000Lux
Operation temperature - -20℃/+55℃
Operation humidity - 95%RH
Detection speed - 0.2m/s to 3.5m/s
Tranasmission frequency - 315/433 MHz for option
Tranasmission distance - ≥200m (open air,no interference)
Low battery indication - When the voltage is below 3.3V,detector will send out alarm signal automatically
Temperature compensation - Hyperbola compensation structure
IP65 Water Proof Wireless Outdoor Solar Power PIR Detector - Compatible with all our security systems, PB-0038, PB-0035 and UT-YA-500
Product Code: PIROUTDOOR2001
Availability: In Stock
Collect your order at our premises. - Or have it delivered by courier to your physical address.
You can select any of these two options when you Checkout on our website.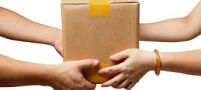 Customer Testimonials - Read what some of our Customers are saying about our service - Click HERE

Should you wish to use your Credit or Debit Card to pay, or via Mobicred, then please select: Pay now using

at Checkout.

Please Note: - Orders more than R5000.00 by Credit, Debit Card or Mobicred will not be allowed. This is for security reasons.

If you are looking for something which is currently not available in our shop, please send us the details of the product and we will check the availability of the product. Please click HERE to submit the details.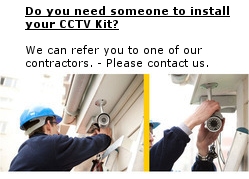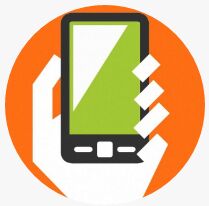 WhatsApp Us - +2782 826-8542