Capture live video directly to your computer's hard drive with this amazing USB video capture device. Turn your computer into a DVR for recording AV input from multiple video devices with this one simple product!
This USB video capture device is a great way for transferring Audio and Video to your PC and is the perfect solution for people who don't need the photo capture button but still want the same features as our best USB capture devices, and at the same time, would like to save some money too! This easy to use USB video capture device takes streaming video from sources such as TVs, DVD players, camcorders, VHS players, and video game systems, and captures them digitally to your computer's hard drive for easy file transferring and quick video playback. This is the perfect way to record your favorite TV programs, create videos for YouTube, or simply a great way to get rid of those old VHS and camcorder tapes that are collecting dust in your living room.

Why would you want to digitize old VHS and camcorder tapes? Let's face it, analog tapes take up space, are inconvenient to watch, and have a limited shelf life. Why not protect your beautiful memories and make watching videos fun and convenient by going digital? The included video editing software makes it easy to select only the scenes that you want to save, and converts them to user friendly computer files. You can even use the software to edit and improve the image quality of your existing videos! With this usb video capture card you can capture video from any device with an A/V or S-Video OUT port and can convert your video to the following formats: DVD, SVCD, VCD, MP4, AVI, PSP, MOV, DIVX. This allows you to easily load your videos to YouTube, MP3 and MP4 players, PSP, iPod, or your online web-page. With the K81 can even copy your entire DVD collection with ease! Simply attach one end of the K81 to your DVD player's AV OUT port, attach the other end to your computer's USB port, press "RECORD" and that's it! Copying DVDs has never been so easy!

Capture live video and play it back whenever you like, add subtitle text or movie captions, increase the video quality of your old tapes, create video for your cellphone or iPod, with the K81 you can do all of this and much more from the convenience of your home! Order this best AV to PC solution now while this product is in stock and ready for immediate shipping. Available only from the leaders in wholesale electronics and home theater devices, Ultratronics.

At a Glance...
USB AV to PC video capture device
Easy setup and operation
Includes everything you need to get started
Record video to HDD like TIVO
Save video to the most popular file formats
Improve the quality of your old VHS or camcorder tape collection

Manufacturer Specifications

General
Video System: PAL/NTSC/SECAM
File Conversion Formats (with software): VCD, DVD, SVCD, AVI-DIVX, AVI-MPEG4, 3GP-MPEG4, PSP-MPEG4, MOV-MPEG4, MP4-MPEG4(IPOD)
Picture Adjustment (with software): Hue, Contrast, Brightness, Sharpness, Saturation
Power Source: USB

Minimum System Requirements:
CPU: Intel Pentium 4 or Higher
RAM: 512MB or Above
HDD: 1 GB Free Space
Supported OS: Windows XP, Vista, Windows7 (32 bit Version Only)

Ports
Audio R
Audio L
S-Video
CVBS

Dimensions
Main product dimensions: 89x25x13mm (L x W x D)
Product Notes
Use the S-Video connection for the best video quality.
This product saves videos to your hard disk drive (HDD). Therefore the size and quantity of media you save is limited only by the size of your hard drive. Enjoy!
Evaluate the included software for yourself. You may decide you need more advanced features, in which case we recommend that you try out some of the popular open-source titles or purchase a commercial software package.

Package Contents
USB AV Recorder
USB extension cable
Software CD
USB Video Capture Device - Basic Edition (AV to Computer)
Product Code: CVMK-K81
Availability: In Stock
Collect your order at our premises. - Or have it delivered by courier to your physical address.
You can select any of these two options when you Checkout on our website.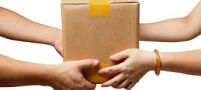 Customer Testimonials - Read what some of our Customers are saying about our service - Click HERE

Should you wish to use your Credit or Debit Card to pay, or via Mobicred, then please select: Pay now using

at Checkout.

Please Note: - Orders more than R5000.00 by Credit, Debit Card or Mobicred will not be allowed. This is for security reasons.

If you are looking for something which is currently not available in our shop, please send us the details of the product and we will check the availability of the product. Please click HERE to submit the details.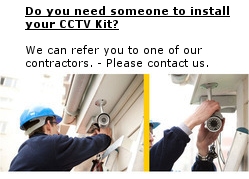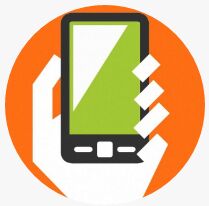 WhatsApp Us - +2782 826-8542