Licence free use on preset public frequencies and 500mW power
16 Channels
Compact & Durable
Plug-in Charger
Li-ion Battery with long operating time
Extra Long Range

Multi-function:
VOX voice activation on radio or headsets
SCRAMBLER mode for extra privacy
SCAN to monitor preset channels
CALL RING to alert
DTMF...

FEATURES
Pre-programmed 16 Channels
Power Output 500mW License Free
Tones 50 CTCSS / 105 DCS
Crystal Clear Loud Audio
High Impact Casing, Compact & Lightweight
Long Battery Life (30 hrs on Average use)
Channel Announce & Low Battery Alert
External Microphone / Speaker Jack
Two Functional Side Keys
Multi-functions:
VOX, VOX sensitivity & delay
Scrambler, Call Ring,
Emergency Alarm, Priority Scan, Compander,
Battery Level Indicator, PTT ID DTMF (Programmable)
Channels / Functions Programmable via PC (Optional)
Programming Read Password Protected (Optional)
External Car / House Antenna Kit (Optional)
Compatible to Zartek ZA705 or Pro5 (464 MHz) & Pro8 radio (446 MHz)
Approved by ICASA
1 year limited warranty
IDEAL for Security use, Factories, Farming, Hotels, Events & Heavy Duty use.

INCLUDED ITEMS:
ZA-758 Handheld UHF FM Transceiver
Rapid Plug-in Charger Adaptor
Li-ion Battery Pack 1600mAH
Belt Clip
Detachable Rubber Antenna
Users Manual

OPTIONAL ACCESSORIES:
GE-278 - Spare Li-ion battery 3.7v 1600mAH
GE-251 - Nylon carry case with belt loop and removable shoulder strap
GE-252 - Earphone with in-line microphone. On VOX (hands-free) or PTT
GE-254 - USB Programming cable
GE-279 - Vehicle adaptor, direct plug-in
GE-259 - Lapel handheld microphone speaker. Use on VOX or PTT
GE-263 - House External Antenna kit, incl L bracket, antenna, 8m cable
GE-264 - 3m extension cable
GE-265 - Magnetic mount base with cable
GE-266 - Acoustic ear-tube speaker with in-line microphone. Use on VOX (hands-free) or PTT
GE-273 -Heavy Duty in-line microphone with D-cup extra loud earphone. Use on VOX (hands-free) or PTT
GE-274 -Heavy Duty boom microphone with D-cup extra loud earphone. Use on VOX (hands-free) or PTT
GE-276 - Throat (vibration) microphone with Acoustic ear-tube speaker and finger and pad PTT button. Ideal for racing, motor biking, extreme noise/wind. Use on VOX (Hands-free) or PTT
Zartek PMR UHF FM Transceiver ZA-758
Brand: ZARTEK
Product Code: ZA-758
Availability: In Stock
Collect your order at our premises. - Or have it delivered by courier to your physical address.
You can select any of these two options when you Checkout on our website.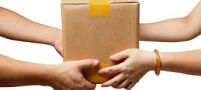 Customer Testimonials - Read what some of our Customers are saying about our service - Click HERE

Should you wish to use your Credit or Debit Card to pay, or via Mobicred, then please select: Pay now using

at Checkout.

Please Note: - Orders more than R5000.00 by Credit, Debit Card or Mobicred will not be allowed. This is for security reasons.

If you are looking for something which is currently not available in our shop, please send us the details of the product and we will check the availability of the product. Please click HERE to submit the details.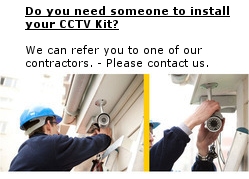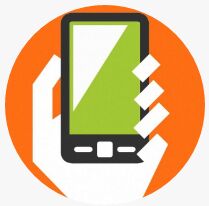 WhatsApp Us - +2782 826-8542